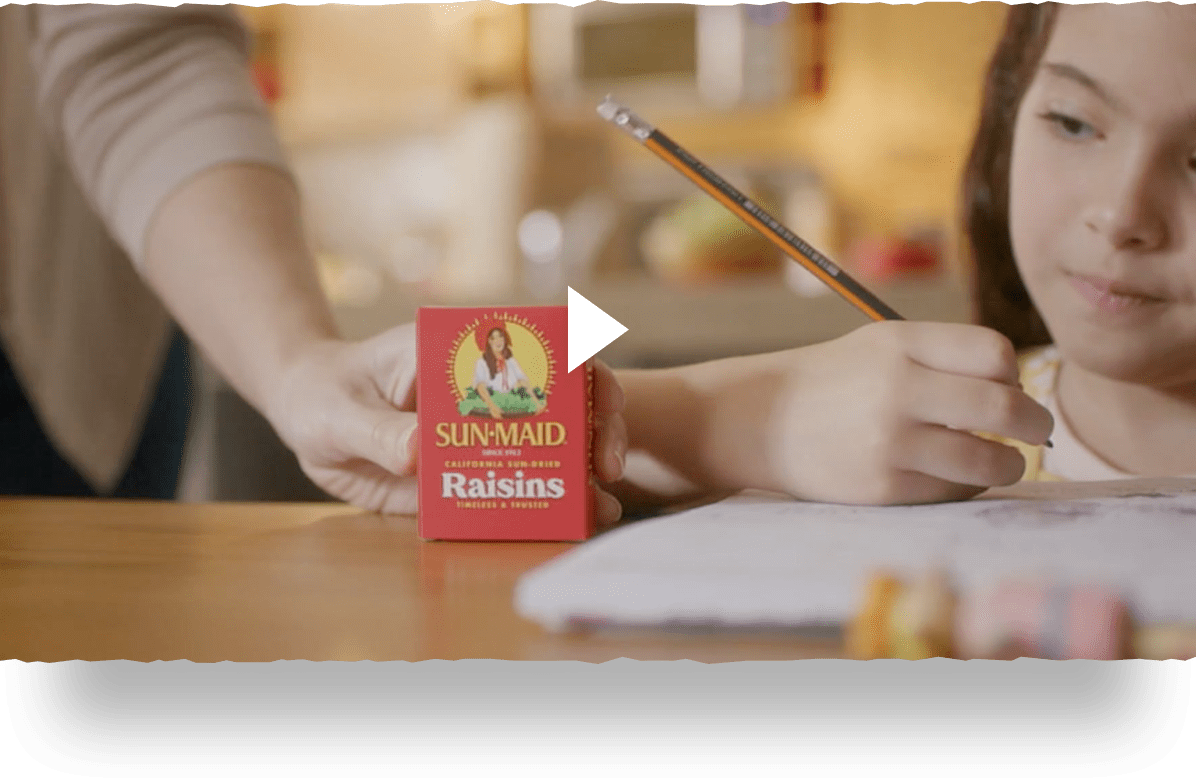 Golden raisins that snack like a treat
Simply sweet or wonderfully sour, Sun-Maid Fruity Raisin Snacks start with golden raisins and end with fruity deliciousness. No added sugar needed. Because whole fruit is sweet enough.
Buy Fruity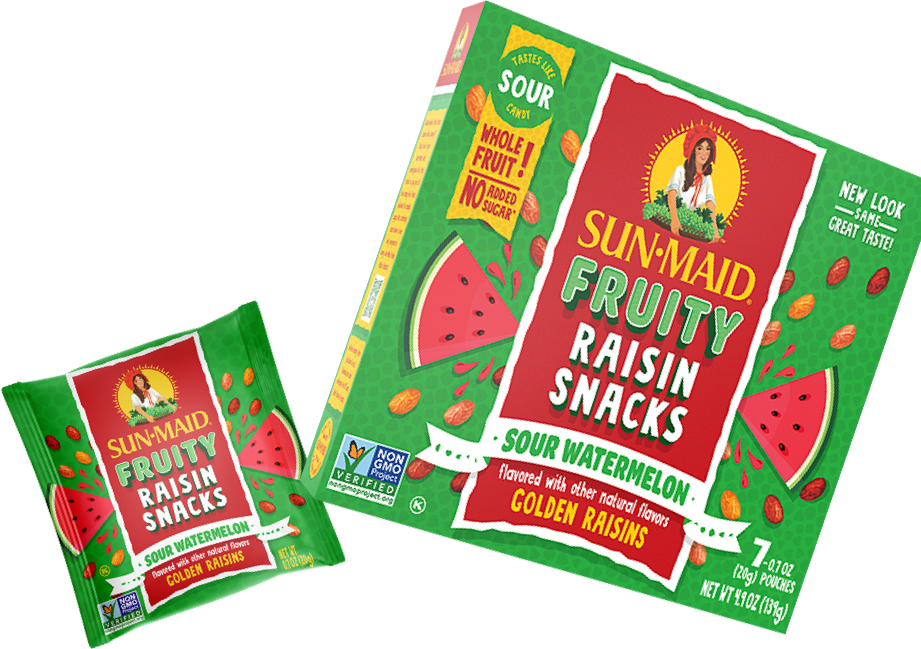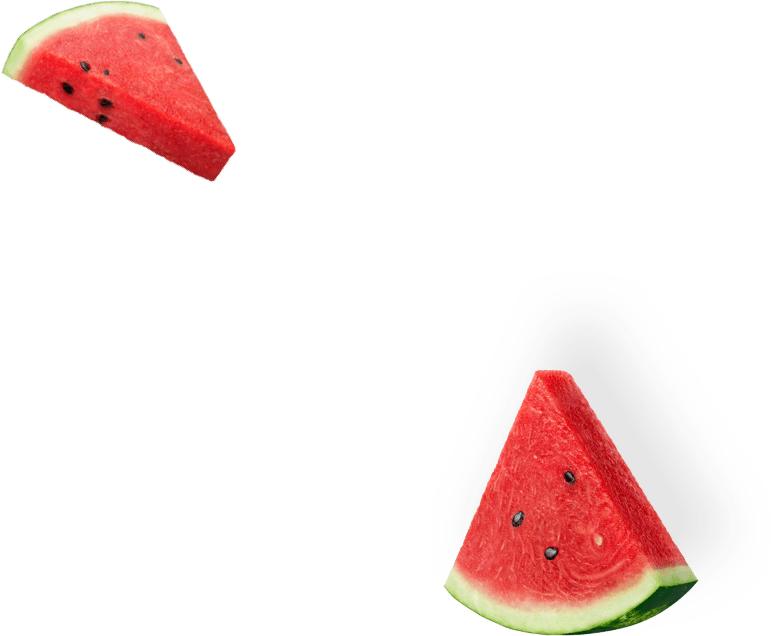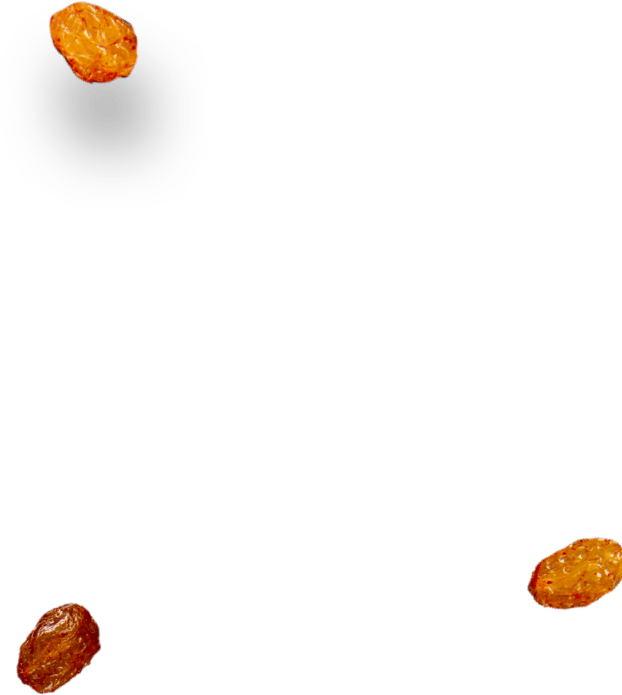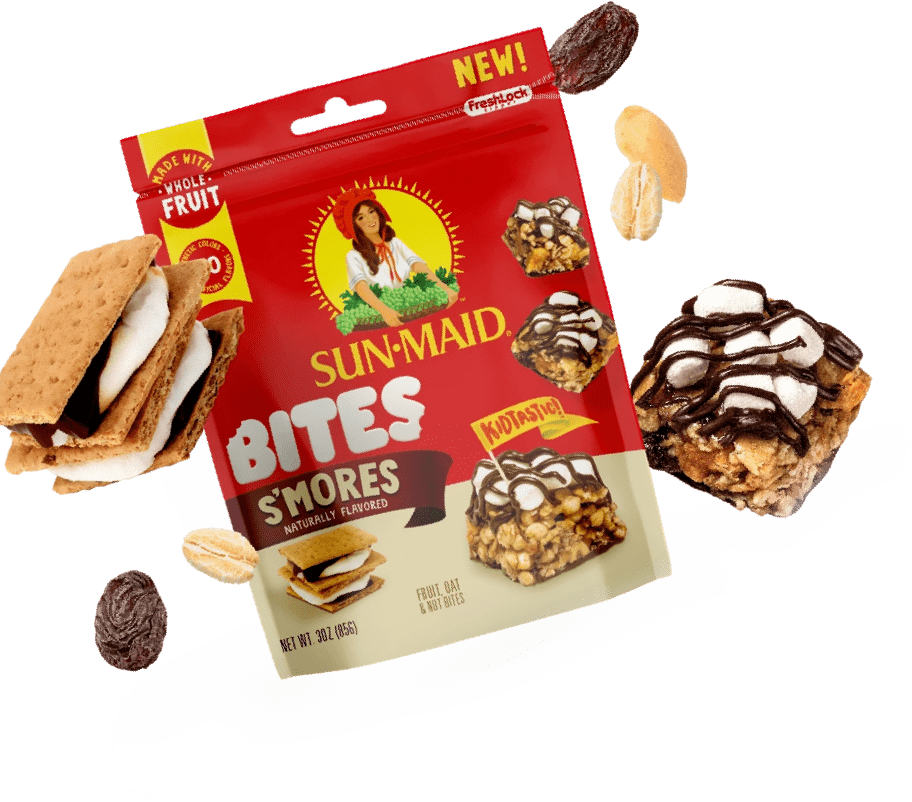 Childhood's favorite flavors in one perfect Bite
Whole fruit, chewy oats and crunchy nuts make it good. S'mores and birthday cake flavors make it delicious. Put all that together, and you get Sun-Maid Bites — a tasty childhood treat in a parent-approved snack.
Buy Bites
Creamy Yogurt Covered Raisins & naturally sweet Raisins
Enjoy the rich and creamy flavors of Sun-Maid Yogurt Covered Raisins, as well as the timeless & trusted little red box that started it all. There's a world of flavor to be found here, too.